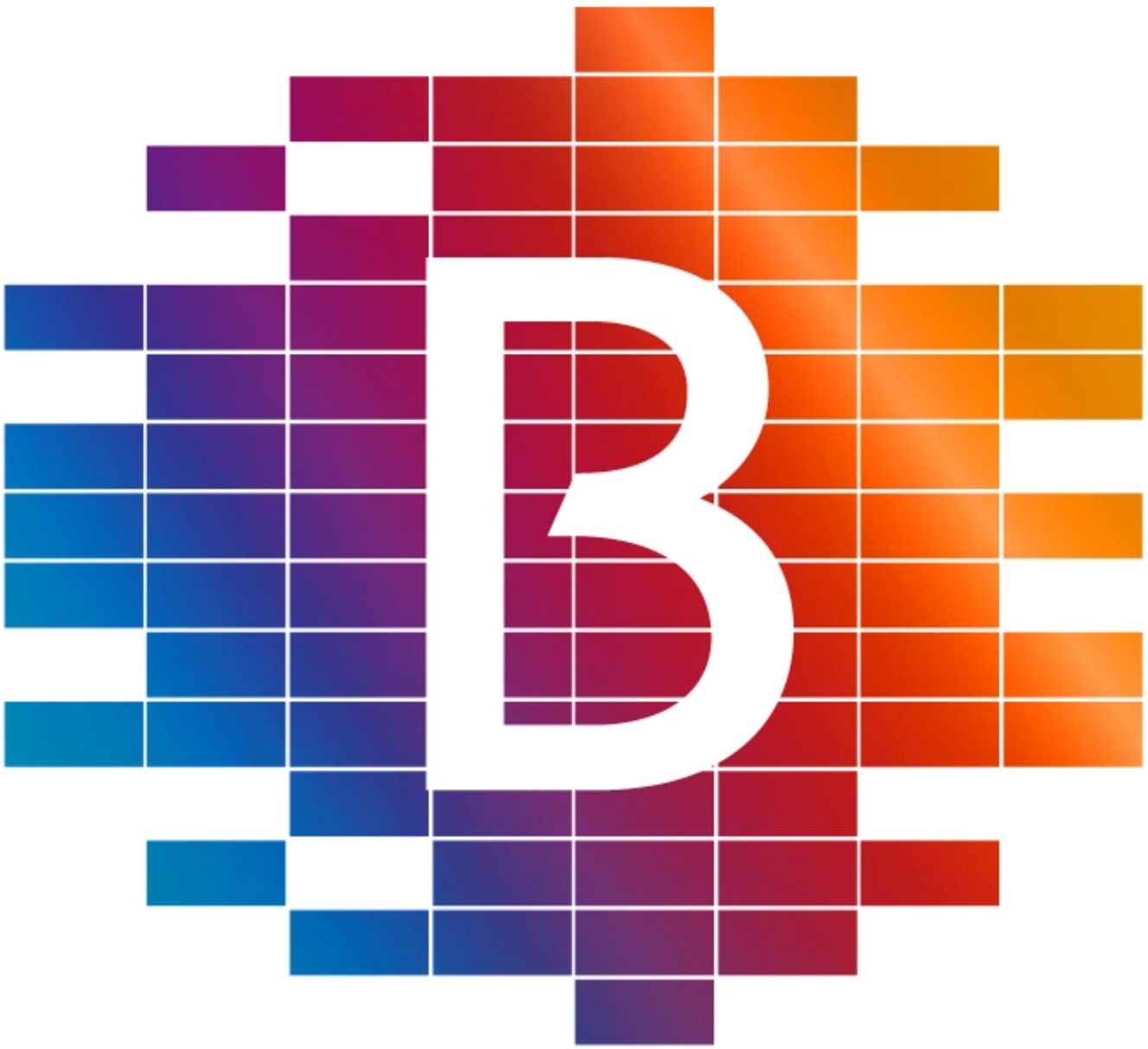 Bertelsmann continued its efforts under the Culture@Bertelsmann umbrella with a varied program in 2021, reliably continuing to give culture and the arts a stage in the second year of Covid-19. With a mix of digital and hybrid events, as well as an extensive digitization project, it succeeded in getting many people excited about music, literature, films and Europe's cultural heritage.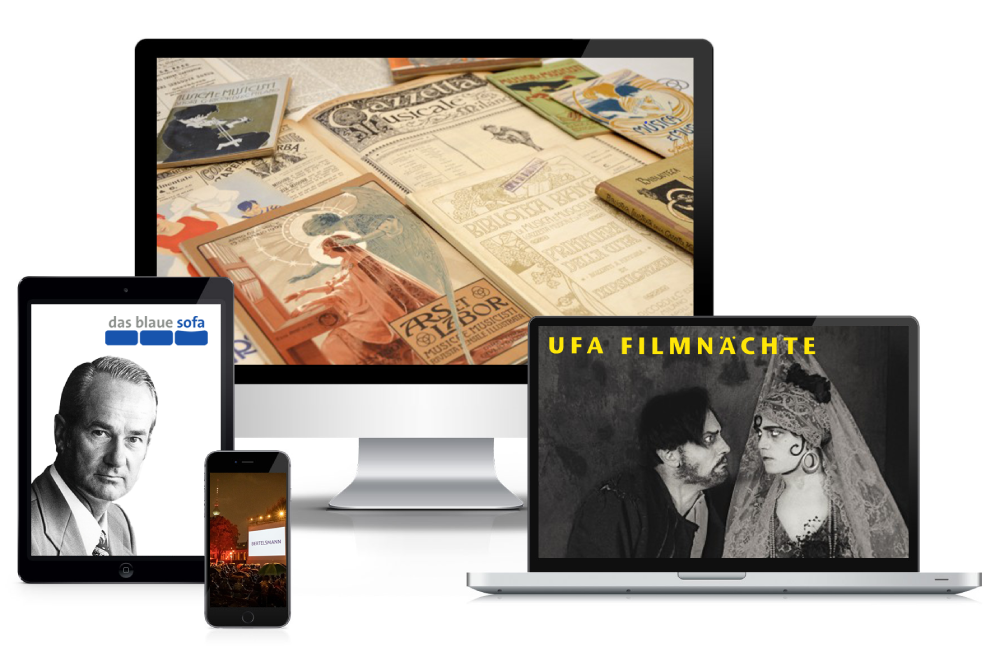 Ricordi Archive Makes Historical Magazine Collection Available Online
Since 2016, the Ricordi Archive in Milan, which belongs to Bertelsmann, has made tens of thousands of original documents from Italian opera history available online in its "Collezione Digitale." After historical costume drawings, stage designs and business correspondence, all of Casa Ricordi's music and cultural magazines were added in fall 2021. They tell the dazzling story of Milan's cultural life in the nineteenth and twentieth centuries over a period of about 120 years.
The nearly 6,000 journal volumes were scanned in high resolution, converted into fully searchable texts and finally made available online free of charge at
Archivio Storico Ricordi
and on Wikisource.
The historical journals are a veritable treasure trove for academics and music lovers alike: they contain what was once the latest in the world of music and theater, illustrated travelogues, fashion reports, book reviews and biographies of famous artists. The magazines bear witness to the Ricordi publishers' keen sense for musical trends, as well as their innovative spirit in areas such as print graphics, design and advertising.


Insights into the collection
e

Digital Archive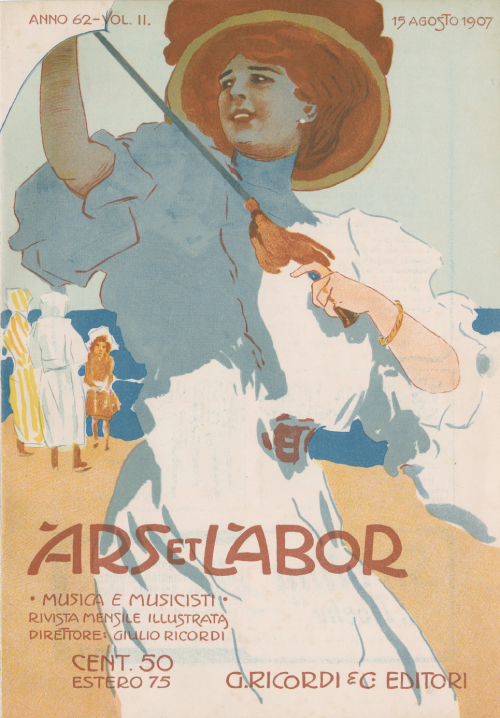 "Ars et labor" magazine cover from 1907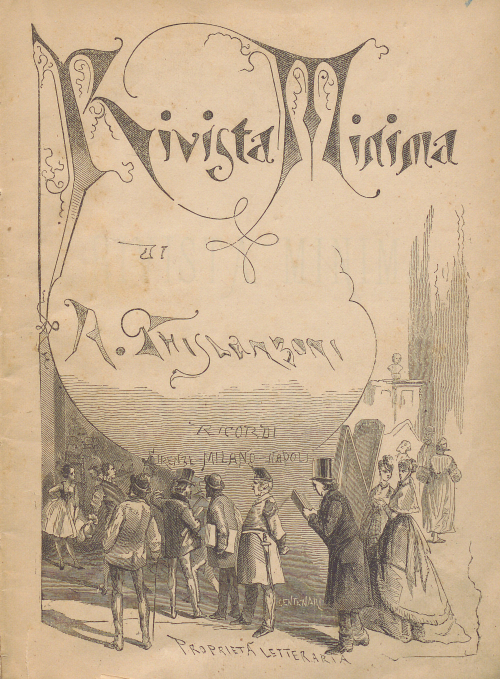 "Rivista Minima" magazine cover from 1871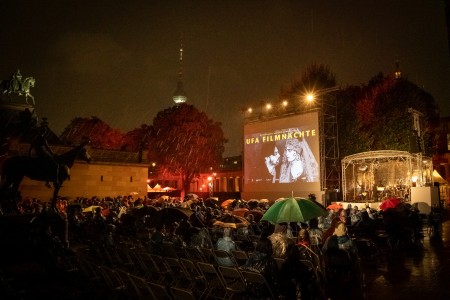 Silent movie fans stayed despite the rain
UFA Film Nights Live on Berlin's Museum Island Again
Pola Negri as a femme fatale, an Indian prince on the path to enlightenment and a vampire who brings death and destruction: the UFA Film Nights returned to Berlin's Museum Island in August 2021 with a compelling program. On three evenings, Bertelsmann and UFA presented masterpieces of Weimar cinema – in the open air and accompanied by live music. The festival was also livestreamed.

Ernst Lubitsch's "Carmen," freely adapted from Georges Bizet's opera of the same name, and digitally restored by the Friedrich Wilhelm Murnau Foundation with funding from Bertelsmann, kicked things off on a stormy night. Despite the rain, silent movie lovers stayed on Museum Island until the final chord to experience Pola Negri's magnificent performance as Carmen, and the Ensemble Kontraste's musical accompaniment. The second evening featured Franz Osten's oriental fairy tale "The Light of Asia," accompanied by the Silent Light Orchestra, and on the third evening, the world-famous organist Cameron Carpenter provided the music to Murnau's classic "Nosferatu."


Impressions of "UFA Filmnächte 2021"
e

Website UFA Film Nights 2021
Reinhard Mohn: An "Entrepreneur of the Century" Turns 100
He was one of the most important entrepreneurial personalities of the early days of the Federal Republic of Germany and is still regarded as a pioneer of social partnership in business: Bertelsmann's post-war founder Reinhard Mohn, who would have celebrated his 100th birthday on June 29, 2021.

For Bertelsmann, the centenary was a welcome occasion to recall the lifetime achievements of its long-time Chairman and CEO with an extensive program centered around a new book: "Reinhard Mohn – Ein Jahrhundertunternehmer" (Reinhard Mohn: Entrepreneur – Leader – Visionary) by the renowned historian Joachim Scholtyseck, published by C. Bertelsmann. A few days before Mohn's birthday, Scholtyseck discussed his work at length with Bertelsmann Chairman and CEO Thomas Rabe on the "Blue Sofa" at the Theater Gütersloh. They agreed that it was above all Mohn's principle of delegating responsibility, but also his attitude toward co-determination, participation and changing values, that made him an "entrepreneur of the century."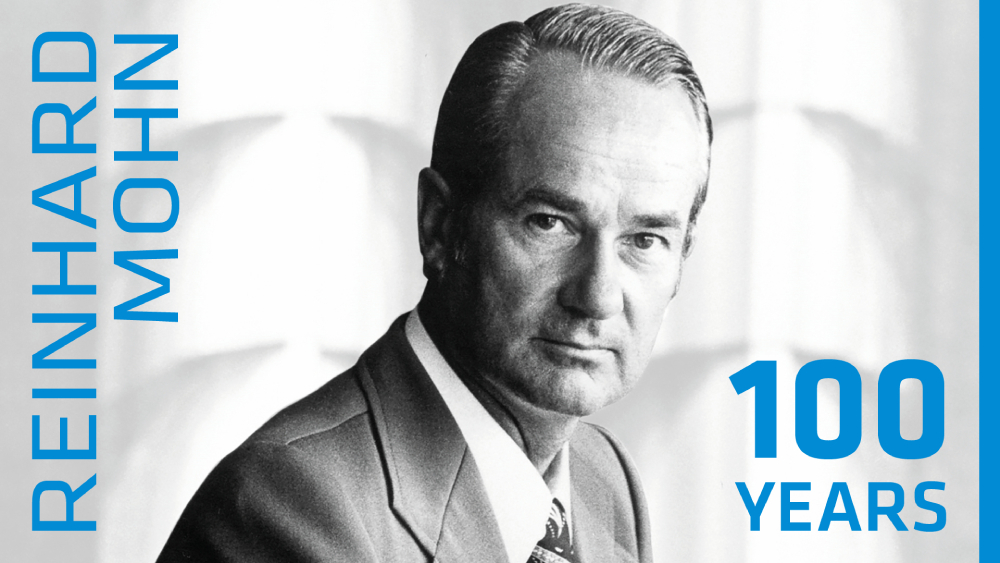 On the actual birthday, a "Virtual Remembrance" took place, with numerous contemporaries and current office holders remembering Reinhard Mohn. Christoph Mohn, Bertelsmann's Supervisory Board Chairman and BVG spokesman of the family, gave a personal account of his father's life and character. In the fall, a special prize named for Reinhard Mohn was awarded to young founders. Bertelsmann also supported a high-profile exhibition project in Düsseldorf that featured Bertelsmann's former CEO as a central figure in North Rhine-Westphalia's media history.
e

All about the Reinhard Mohn Centenary


Message from Christoph Mohn


Messages from guests


"The Blue Sofa": Reinhard Mohn Centenary
The Blue Sofa Remains a Fixture in the Literary World
The "Blue Sofa," jointly organized by Bertelsmann, ZDF, Deutschlandfunk Kultur and 3sat, can be relied on even in pandemic times. In 2021, the literary format offered a stage to more than a hundred authors at the "Leipzig liest" reading festival, at the Goethe Symposium in Weimar and of course at the Frankfurt Book Fair and the "Open Books" reading festival that precedes it – in some cases with an audience, in others without, but always accompanied by livestreams and radio and TV broadcasts.

In Frankfurt, after pandemic-related disruptions, the Blue Sofa returned to its accustomed location in exhibition hall 3.1 – like the entire book fair, following the motto: "Re:connect – Welcome back to Frankfurt." From big names to reader favorites and recent award winners: More than 60 authors happily took the opportunity to present their latest books on the famous couch at half-hour intervals. Finally back in conversation with the presenters, finally back in front of applauding audiences.
e

Leipzig liest extra: "The Blue Sofa"
e

More about "The Blue Sofa"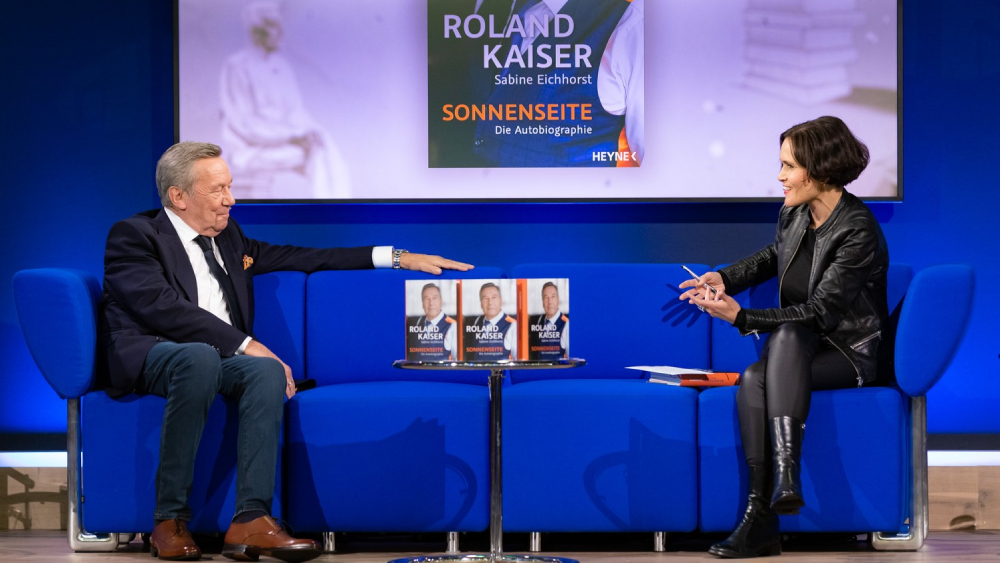 Entertainer, pop singer and author Roland Kaiser talks to Katja Gasser at the Frankfurt Book Fair about his autobiography "Sonnenseite" (Sunny Side), published by Heyne