RTL Deutschland and Gruner + Jahr Form Cross-media Champion
One topic above all caused a sensation in Germany's media industry in 2021: In August, after a review process lasting several months, RTL Deutschland announced that it would join forces with Gruner + Jahr to form a new national cross-media champion. Together, the country's leading entertainment company and the publishing house with its strong brands form a TV, streaming, print, digital, radio and podcast powerhouse. Collectively, they can offer audiences in Germany unparalleled brand and media diversity while also competing more effectively with the global tech platforms.

Since the merger at the beginning of 2022, the new RTL Deutschland is comprised of 15 TV channels, 50 print magazines, 17 radio stations, 75 digital offerings, a podcast platform and the RTL+ streaming service. The underlying promise is to generate positive entertainment, independent journalism and sustainable growth. The new cross-media champion can rely on the experience and passion of around 1,500 journalists; in all, RTL Deutschland employs 7,500 people at 17 locations.


About the Media Champion
1,500

TV, print, radio/audio and digital journalists
1,000

tech & data experts
€600 million

in annual programming investment for RTL+ in Germany and Videoland by 2026

RTL+ Scores with Strong Original Productions after Rebranding
RTL Deutschland went on the offensive in the streaming business: In November, the company's streaming service was renamed RTL+, completely rethought and gradually expanded into the first all-encompassing media subscription service in Germany. Under the heading "One App, all media," RTL+ will soon offer not only movies and series, but also music, podcasts, audiobooks and digital premium magazines. This is made possible by RTL Deutschland's combination with Gruner + Jahr, as well as collaborations with Deezer and other Group companies such as Penguin Random Verlagsgruppe.

"RTL+ makes streaming easier than ever before," note RTL Deutschland co-CEOs Matthias Dang and Stephan Schäfer. "A subscription gives our customers access to a world of entertainment that is unmatched in its diversity." High-end original productions will be one of RTL Deutschland's priorities. RTL Group's annual programming investment for RTL+ in Germany and Videoland in the Netherlands is set to triple to around €600 million by 2026. For example, the drama highlight "Ferdinand von Schirach – Glauben," starring Narges Rashidi and Peter Kurth, started streaming in November, having previously won an award at the prestigious "Canneseries" festival. It was followed by the series "Faking Hitler" starring Lars Eidinger and Moritz Bleibtreu, and "Sisi" starring Dominique Devenport and Jannik Schümann. The six-part event-scale series about the Bavarian Duchess Elisabeth, who made history as Empress of Austria, was presented to great acclaim, first on RTL+ and then on RTL free-to-air TV after Christmas.
e

All about RTL+


"Sisi" trailer
e

More about "Sisi"
e

More about "Faith"

RTL Nederland Plans Merger with Talpa Network, Scores with Premium Content
In the Netherlands, the planned merger of RTL Nederland and Talpa Network will create another cross-media champion in Europe – with strong offerings across TV, streaming, radio, print and digital content. "The new group will have the scale, resources and creativity in the Netherlands to compete with global tech platforms," RTL Group CEO Thomas Rabe announced in June. "We will continue to invest in premium content, offer the most advanced advertising options and expand the leading national streaming service Videoland."


"Make Up Your Mind" trailer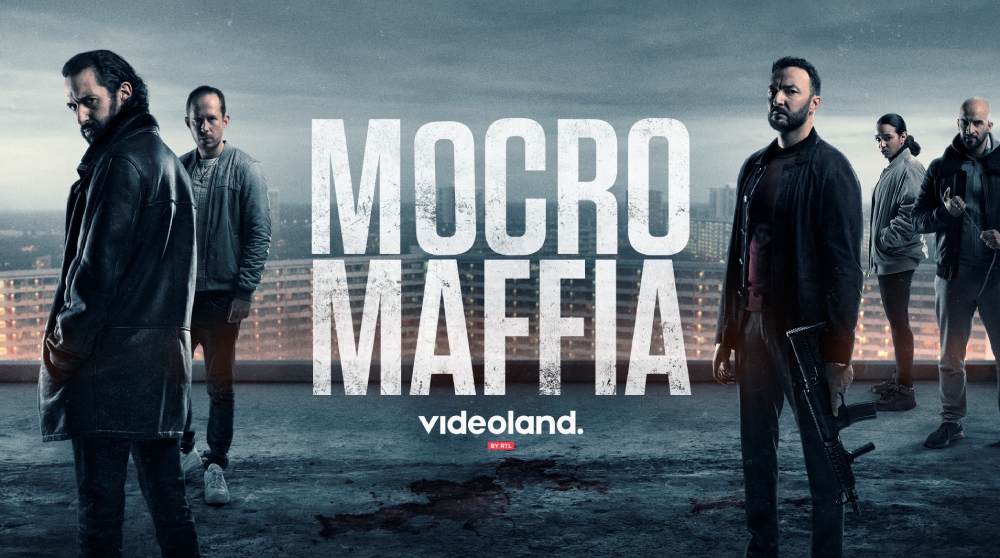 RTL Nederland had already seen viewer numbers rise in 2021 thanks to numerous program highlights. One audience hit was the show "Make Up Your Mind," in which male celebrities transform themselves into self-confident drag queens. The spectacle attracted over 50 percent of the younger target audience on RTL 4 in May and is now being expanded into a series format for TV and streaming. At Videoland, too, an attractive lineup of films and series caused a sharp rise in the number of subscribers. Among other things, the series "Mocro Maffia" is very popular with viewers. Just before the eagerly awaited third season was scheduled to kick off in January 2022, the streaming service surprised fans with a special mini-series commissioned from Fremantle. "Mocro Maffia: Komtgoed" tells the story of young Zakaria (Komtgoed), who falls into the clutches of the justice system after a street fight escalates; he is played by Marouane Meftah, himself only 16 years old, in a performance that is as credible as it is captivating.

RTL Group and Amobee Establish New European TechAlliance
In October, RTL Group and Amobee, a leading global ad-tech provider, announced the establishment of the TechAlliance at European level. Based on the ad-tech solutions of Amobee and RTL's German subsidiary Smartclip, it provides the first pan-European offering for automated access to addressable TV advertising. RTL Group CEO Thomas Rabe believes in the new offer: "Addressable TV advertising offers huge growth potential for European broadcasters. The newly formed TechAlliance is a landmark partnership towards seizing this opportunity."

The technology makes it possible to combine the high reach and guaranteed brand safety of linear TV with the targeting solutions of digital advertising. Market studies predict that in the long term, addressable TV will account for 30 to 50 percent of all TV advertising spend in Europe.
e

More information